Discover more from Sheri's Intentional Inspirations Newsletter
This is the home of my weekly Intentional Inspirations Newsletter! I write for the homemaking and/or homeschooling mom who needs some encouragement to live intentionally!
Over 8,000 subscribers
Intentional Inspirations Newsletter - 9/26/20
Hello,
It seems like each week that goes by, there is more news and information that weighs me down. Oh how easy it is to become burdened with what is going on in our world. But as a Christian, I know my God is in control!  
One morning this week, I shared this on social media:
"How great are your works, O Lord!
Your thoughts are very deep!
The stupid man cannot know;
the fool cannot understand this:
that though the wicked sprout like grass
and all evildoers flourish,
they are doomed to destruction forever;
but you, O Lord, are on high forever."
- Psalm 92:5-8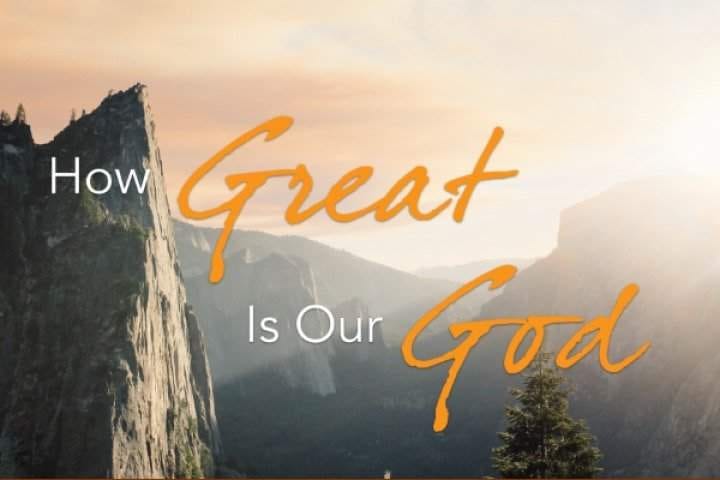 We are living in days of deception and evil. The evildoers seem like they are flourishing. But God! His works are GREAT, and He is ON HIGH FOREVER. We are called to put our full trust in Him, to truly know Him, to know what God's word says, so that in the last days we will not be deceived. Exalt Him today, give Him praise. Seek His face, repent of sin, quit living in fear and trust God! Then get busy doing what God has called us to do, for we know not what tomorrow holds. Today is the day of salvation! Amen!​
Here are a few links for you to check out this week:
Gluten-Free Banana Bread Muffins​​ - I posted this recipe over on my Sheri's Inspirational Extras Substack site this week. I really am enjoying having a place to write and share more informally with you! Hop on over and subscribe if you are not!

The 12-Week Holiday Planner - I can't believe it is almost time to start thinking about planning for Thanksgiving and Christmas! This planner will walk you through the next few months with weekly to do lists. Get ready to enjoy the holidays with less stress and with your focus on the reason for the season - Jesus! The to do lists start in October, so grab yours now!

The 12-Week Holiday Planner To Do Lists & Podcasts - Along with the planner, this post contains all the to do lists (for free) and podcasts I recorded for each week. Bookmark this post and follow along each week. If you want all the printables, buy the planner!

Something NEW! Sheri's Inspirational Extras!- If you haven't noticed lately, my newsletters have been very long! There is so much I want to write to you about, but space is limited here in my weekly newsletters. That is why I am so excited to be using Substack to do some more informal writing and get it out to those that want some of the "extras". Along with the weekly newsletters being archived so you can go back and read them whenever you wish, I will be sharing more in-depth on topics that I just touch on here in the newsletter. I also love that you will be able to comment on my newsletter and other posts! Hop on over and check it out! You will have to subscribe in order to go to my page. Let me know what you think!
Praying for each of you, that you are finding your rest, your hope, your strength, in Jesus alone!

Take care. Don't fear. Trust God!

Blessings,
Sheri
P.S. Books I am reading: The Raider's Promise by Lois Walford Johnson(aloud to the kids), Marxianity, and Socialism: The Real History from Plato to the Present.
Join Sheri's Inspirational Extras [Newsletter Archive + Bonus Content]
JOIN ME ON "THE JUMP"!
The Jump is a pretty new social media platform without all the algorithms and ads!  I have created a few "Jumps" (or groups) to get started! Click the links below to join the ones you are interested in!
Reading With Sheri | Intentional Health With Sheri | Homeschooling With Sheri | Home Business With Sheri
ARE YOU CONCERNED ABOUT MEDICAL FREEDOM?
Our freedoms are being threatened all across this country and across the whole world. Vaccine mandate laws are being pushed through that take away the rights of parents to choose the health care of their children. If you want to research this issue, I encourage you to check out this resource page. I also want to offer you this Vaccine Hesitancy Review document (PDF file) that does a good job of summarizing the issues: Vaccine Hesitancy Review.pdf
CHECK OUT MY FREE EMAIL SERIES!
Head on over to my site, scroll down to the "Free Email Series" section to sign up for one of my free email series on the following topics: Trim Healthy Mama Tips & Encouragement; Quiet Time Series (1 Corinthians, 2 Corinthians, Galatians, Ephesians, Philippians, James); How to Get a Cleaning Schedule in Place; How to Set Up Your Homeschool Schedule; How to Plan a Month of Menus
EARN MONEY FROM HOME!
Want to earn a little extra income by recommending our products? Click here for details on our affiliate program!
Do you love the Earthley products? You can become an affiliate and earn a little money by sharing these amazing products with others.
---
This post contains affiliate links. See our full Disclosure Policy and Privacy Policy.