Discover more from Sheri's Intentional Inspirations Newsletter
This is the home of my weekly Intentional Inspirations Newsletter! I write for the homemaking and/or homeschooling mom who needs some encouragement to live intentionally!
Over 8,000 subscribers
Real Christianity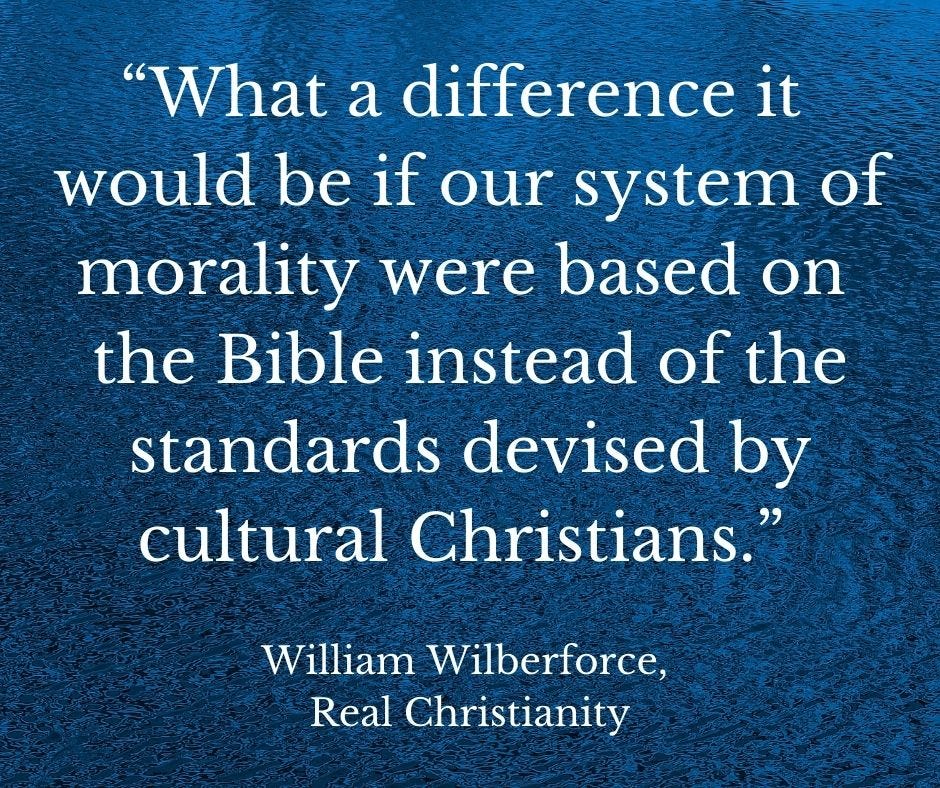 I have never read any of William Wilberforce's books. I know a little about him and his story, but not a lot. I think it's time.
A friend shared this quote from William Wilberforce's book, Real Christianity. How applicable it is to today.
It seems like today we have a lot of cultural Christian who are bowing to the culture and not being guided by the Holy Spirit. There is such a sliver of truth between God's Word and cultural Christianity. That is why it is so important that we are reading the Bible, God's word, so that we know the Truth.
Many pastors and Christians are standing on Romans 13 and saying that we need to "obey our government" no questions asked. But they fail to read the rest of the verses that speak to the fact that God is the one who established government and established what their role should be — to reward the good and punish the evil.
William Wilberforce was one who did not bow to the government, but with good reason fought against it. I think it's time I read his story.
I looked up Real Christianity and you can buy it on Kindle now for only $0.99! The book looks kind of long, but I plan to read slowly and highlight quotes to think on and ponder.
I will close with a quote from the back cover:
"He believed that slavery was wrong; and with his classic book, Real Christianity, William Wilberforce set out to describe for people an authentic expression of the Christian faith. In doing so, he changed the course of a nation—and the world. In this modern paraphrase of a contemporary classic, Bob Beltz introduces you to a set of principles critical in living an authentic Christian life. As you read his passionate words, you'll find that Wilberforce's examination of what it means to have authentic faith in a time of cultural Christianity resonates strongly, even today. Discover how the concepts of sin, evil and depravity have been watered-down. Find out how the essential beliefs of authentic Christianity have been distorted. Learn how to maintain a biblical lifestyle. Although written more than 200 years ago, the timeless truths in this book will speak to you in fresh ways. It will also serve as a litmus test of the authenticity of your own spiritual values."
Happy reading!