Discover more from Sheri's Intentional Inspirations Newsletter
This is the home of my weekly Intentional Inspirations Newsletter! I write for the homemaking and/or homeschooling mom who needs some encouragement to live intentionally!
Over 8,000 subscribers
Intentional Inspirations Newsletter - 10/3/20
Hello,
Here it is October already! I told my kids the other day that it feels like the past 8 months were taken from us! They went by with a blur and can't believe it is time to start thinking about holiday preparations. We are plugging away with homeschooling. We had allowed some bad habits to take root - allowing the kids to stay up too late and sleep in - so this past week we worked on getting to bed earlier and getting the kids up on time. I don't know about you, but it feels like we have been in a "funk" and are struggling to get back into a regular schedule again.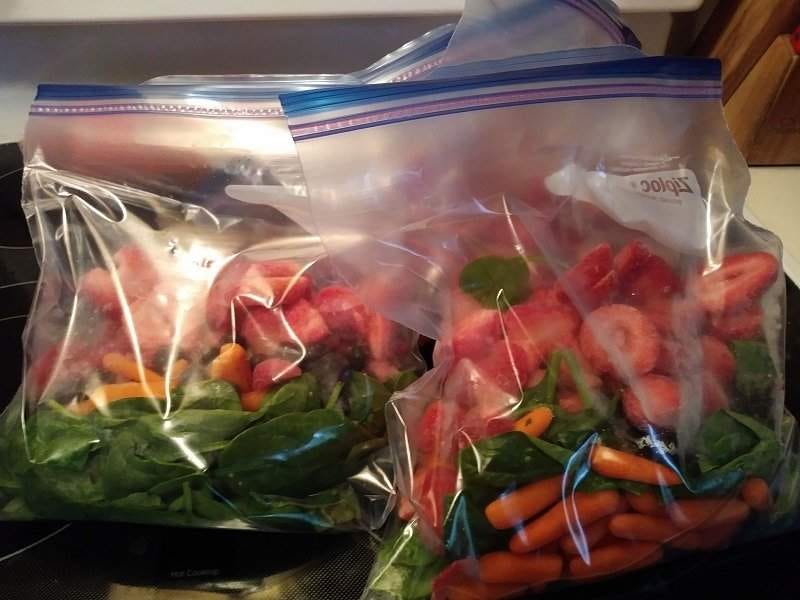 One thing that I really try to focus on, especially when we are stressed and tired, is getting more greens into our diet. Making up these smoothie bags is a huge help in making it easier to mix up a big blender full of smoothie. My kids love it and they can't even tell it has veggies in it! You will find a post about this below in the links. Lately I have been adding in a little more "boost" of greens with Earthley's Greens Powder​. I add this to smoothies when I make them. 
I also have been mixing up a shake for my son (who has Crohn's and who I try to boost his gut with probiotics). In this shake I put some strawberry kefir and almond milk, then add in some collagen, greens powder, pinch of sea salt, a tablespoon of avocado oil, some cinnamon, and stevia powder to sweeten. He loves it and it is so good for him!
I have a lot of links for you today, so take time to check them out. There are some fun educational resources that you will enjoy, whether you homeschool or not. If you haven't joined me over on Substack​, you should! It has been a lot of fun for me to have a more informal place to write. The Revelation study is getting going too, which I am enjoying.
One more quick note -- I have been preparing for the possibility that Facebook will terminate my account. They are starting to aggressively crack down on any accounts that post about natural health or anything that goes against the narrative. So, I have no idea how long I will be there. I have some groups created over on Jump (see links below in the footer) if you want to join me there!
Here are a few links for you to check out this week:
Praying for each of you, that you are finding your rest, your hope, your strength, in Jesus alone!
Take care. Don't fear. Trust God!
Blessings,
Sheri
P.S. Books I am reading: The Raider's Promise by Lois Walford Johnson(aloud to the kids), Marxianity, and Socialism: The Real History from Plato to the Present.
Join Sheri's Inspirational Extras [Newsletter Archive + Bonus Content]
JOIN ME ON "THE JUMP"!
The Jump is a pretty new social media platform without all the algorithms and ads!  I have created a few "Jumps" (or groups) to get started! Click the links below to join the ones you are interested in!
Reading With Sheri | Intentional Health With Sheri | Homeschooling With Sheri | Home Business With Sheri
ARE YOU CONCERNED ABOUT MEDICAL FREEDOM?
Our freedoms are being threatened all across this country and across the whole world. Vaccine mandate laws are being pushed through that take away the rights of parents to choose the health care of their children. If you want to research this issue, I encourage you to check out this resource page. I also want to offer you this Vaccine Hesitancy Review document (PDF file) that does a good job of summarizing the issues: Vaccine Hesitancy Review.pdf
CHECK OUT MY FREE EMAIL SERIES!
Head on over to my site, scroll down to the "Free Email Series" section to sign up for one of my free email series on the following topics: Trim Healthy Mama Tips & Encouragement; Quiet Time Series (1 Corinthians, 2 Corinthians, Galatians, Ephesians, Philippians, James); How to Get a Cleaning Schedule in Place; How to Set Up Your Homeschool Schedule; How to Plan a Month of Menus
EARN MONEY FROM HOME!
Want to earn a little extra income by recommending our products? Click here for details on our affiliate program!
Do you love the Earthley products? You can become an affiliate and earn a little money by sharing these amazing products with others.
---
This post contains affiliate links. See our full Disclosure Policy and Privacy Policy.