Discover more from Sheri's Intentional Inspirations Newsletter
This is the home of my weekly Intentional Inspirations Newsletter! I write for the homemaking and/or homeschooling mom who needs some encouragement to live intentionally!
Over 8,000 subscribers
Intentional Inspirations Newsletter - 9/5/20
Hello!
Boy has it been a crazy week! The week started out with my oldest son hitting a couple of deer on the way to work. God was watching over him for sure! He wasn't going very fast to start with because it was dark still and it was misting out, making it hard to see. When he saw the two deer in the road he tried to slow down and even went off onto the shoulder a bit to try to avoid them but he ended up hitting both of them somehow on the front driver's side. Miraculously there was NO damage to the car! How in the world can that even be possible? So thankful for God's protection.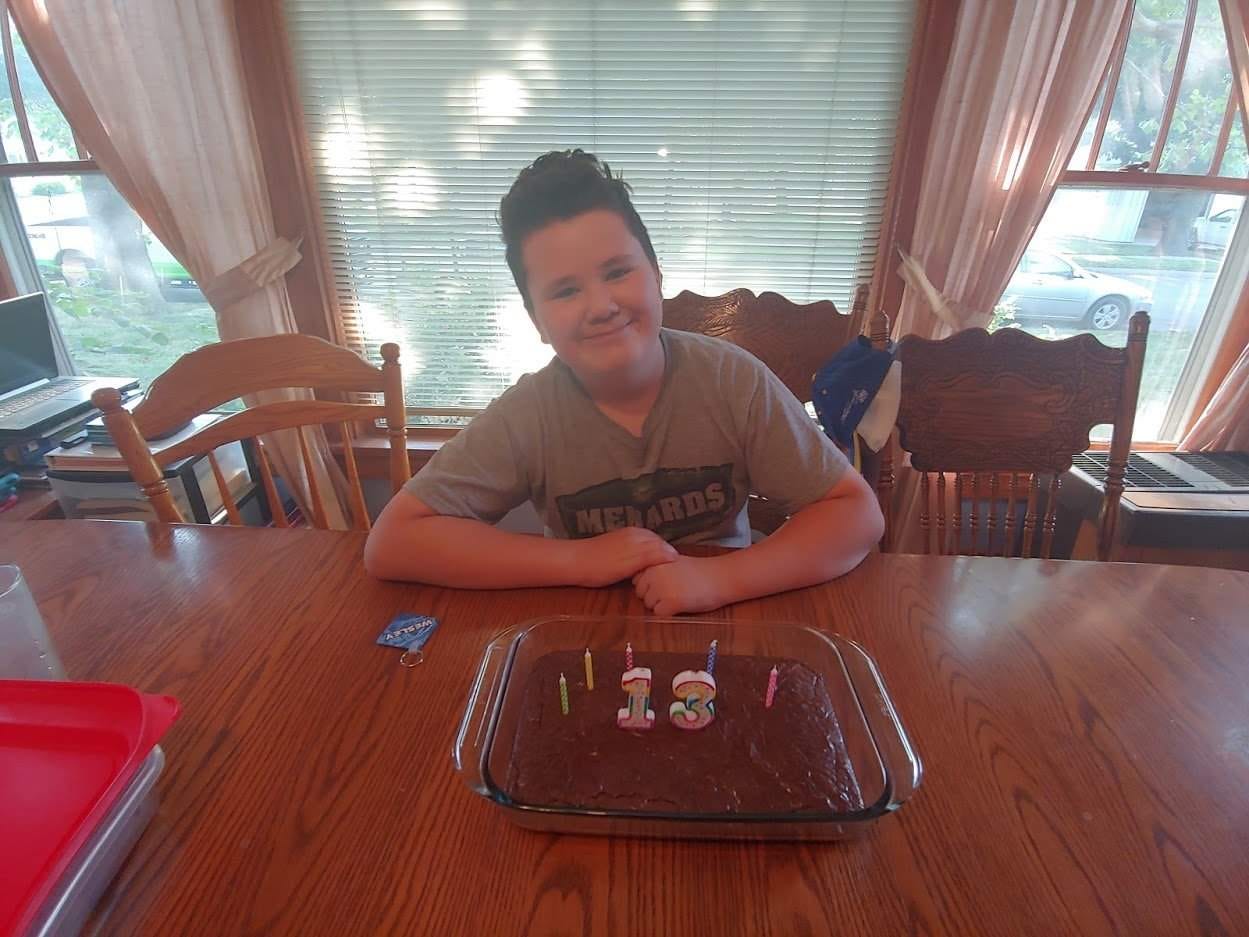 My youngest son celebrated his 13th birthday last week. He is our youngest, and I can't believe he is a teenager. We had fun celebrating with him! 
This week our health freedom group also went public with a huge event we will be holding here in Kansas. We are praying for God to move in a big way and bring revival to the heartland!
As the climate of our country continues to be unsettled and every day it seems we see more attacks on those in our country who are trying to stand up for truth and freedom, it is hard to not be afraid. But here is a great verse to encourage you...
"The Lord is my light and my salvation;
whom shall I fear?
The Lord is the stronghold of my life;
of whom shall I be afraid?" Psalm 27:1
I have to keep reminding myself of this promise, that the Lord is the stronghold of my life and I don't have to be afraid. We all know who is going to win this battle! My prayer is that each of you have accepted Jesus as your personal savior, and are living your life for Him. That you are walking in the boldness of Christ and not in fear.
Here are a few links for you to check out this week:
Praying for each of you, that you are finding your rest, your hope, your strength, in Jesus alone!
Take care. Don't fear. Trust God!
Blessings,
Sheri
P.S. Books I am reading: The Invisible Friend by Lois Walford Johnson (aloud to the kids), Plague of Corruption by Judy Mikovits, Intentional Faith, and Marxianity.
​View Newsletter Archive Here!​
JOIN ME ON "THE JUMP"!
The Jump is a pretty new social media platform without all the algorithms and ads!  I have created a few "Jumps" (or groups) to get started! Click the links below to join the ones you are interested in!
Reading With Sheri | Intentional Health With Sheri | Homeschooling With Sheri | Home Business With Sheri
ARE YOU CONCERNED ABOUT MEDICAL FREEDOM?
Our freedoms are being threatened all across this country and across the whole world. Vaccine mandate laws are being pushed through that take away the rights of parents to choose the health care of their children. If you want to research this issue, I encourage you to check out this resource page. I also want to offer you this Vaccine Hesitancy Review document (PDF file) that does a good job of summarizing the issues: Vaccine Hesitancy Review.pdf
CHECK OUT MY FREE EMAIL SERIES!
Head on over to my site, scroll down to the "Free Email Series" section to sign up for one of my free email series on the following topics: Trim Healthy Mama Tips & Encouragement; Quiet Time Series (1 Corinthians, 2 Corinthians, Galatians, Ephesians, Philippians, James); How to Get a Cleaning Schedule in Place; How to Set Up Your Homeschool Schedule; How to Plan a Month of Menus
EARN MONEY FROM HOME!
Want to earn a little extra income by recommending our products? Click here for details on our affiliate program!
Do you love the Earthley products? You can become an affiliate and earn a little money by sharing these amazing products with others!
---
This post contains affiliate links. See our full Disclosure Policy and Privacy Policy.