Discover more from Sheri's Intentional Inspirations Newsletter
This is the home of my weekly Intentional Inspirations Newsletter! I write for the homemaking and/or homeschooling mom who needs some encouragement to live intentionally!
Over 8,000 subscribers
Intentional Inspirations Newsletter - 8/8/20
Hello!
I forgot to share last week that the kids and I (we were missing my oldest son who was working) took a day and got away for the afternoon! We went to a lake that wasn't too far away and enjoyed the sights! The kids enjoyed climbing on the rock structures next to the lake. As we drove around the park, we got to see quite a few deer too. The kids saw a lizard of some sort up on the rocks and took pictures. So fun!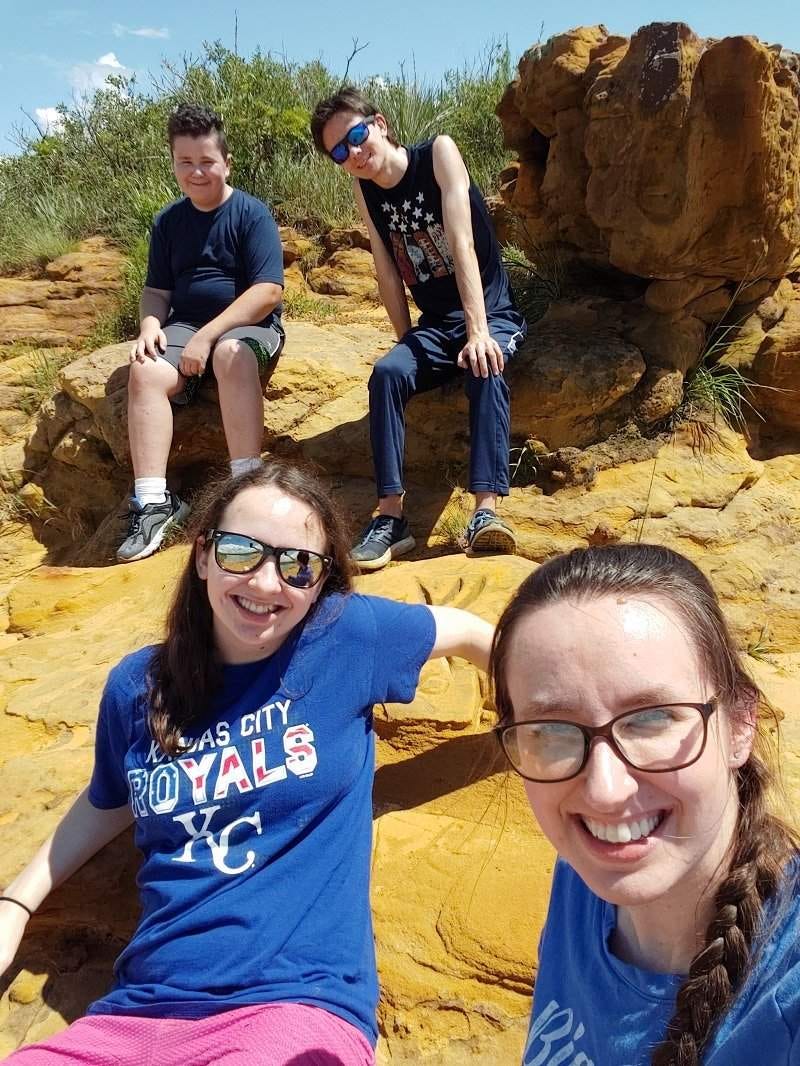 We also visited this neat castle up on a hill. We went up to the top and got a picture. Fun!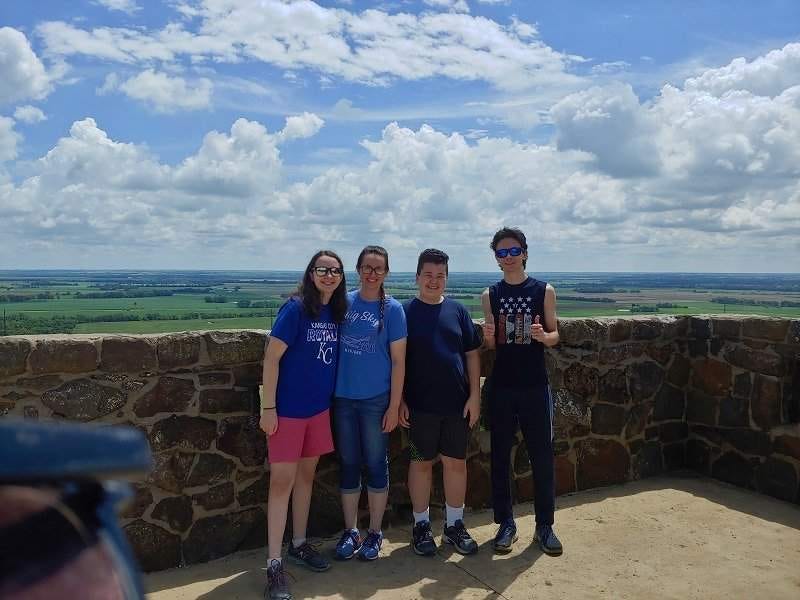 With everything going on we all really needed a day away. It did our souls and bodies good! I can't believe we are into August already and I really need to be thinking about our new homeschool year. I feel like I flopped the last half of last year, and I need to really be disciplined as we start a new year. With the election coming up this fall and with everything going on in our world, it is really hard to be focused. But it is in those times that I have to sit with the Lord and allow Him to settle me and regain my focus.
Maybe this week I'll sit down and figure out my game plan for the coming year. These days are flying by way too fast and I need to listen to my own advice and be intentional and enjoy every moment!
Before I move on to the links for this week, I just want to encourage you. Yes we are living in uncertain times. Yes we need to understand the times and be very discerning. Yes we need to get into God's Word more. Yes we need to pray more. Satan is out there seeking to destroy. Do you have your armor on? God knows exactly what each of us needs during this crazy time. Go to Him, talk to Him, because He loves you so much!
Well, I better get on to a few links for you this week. Enjoy!

REMINDER! This giveaway ends on Sunday night!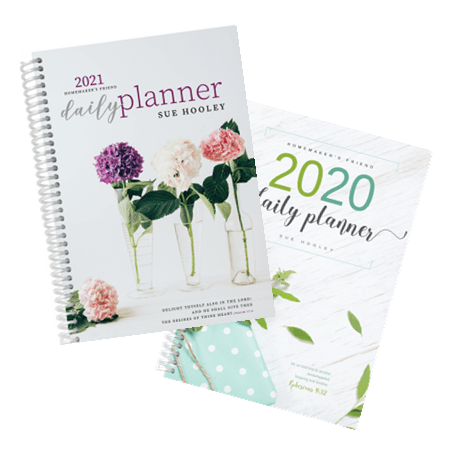 I have teamed up with Homemaker's Depot to offer one of you a planner set for free! Homemaker's Depot is the home of Homemaker's Friend Daily Planner. Designed by a homemaker, this planner helps you fight off that frazzled feeling and stay focused each week. With good planning and God's grace and guidance, you can fill your role successfully and take time for what matters most.

One (1) person will win the 2020 Planner & 2021 Planner set ($30.98 value) and join thousands of other satisfied women who use it daily.
Includes: Monthly spreads for long-range planning, Weekly spreads for sketching out an entire week day by day, perforated shopping lists, weekly tasks lists, tabbed dividers and pockets inside the back cover.
To see more about this planner, go to the website here.
Giveaway Details:
GIVEAWAY ENDS on Sunday, 8/9/20!

Since this is a physical planner (not digital), this giveaway is only available to those living in the US (due to shipping costs).

Click here to enter your name and email address in this Google Form to be entered in the giveaway!

I will choose a winner Monday morning, 8/10/20, and notify the winner via email.
Have a blessed weekend!

Take care. Don't fear. Trust God!
Blessings,
Sheri
P.S. Books I am reading: The Invisible Friend by Lois Walford Johnson (aloud to the kids), Plague of Corruption by Judy Mikovits, andIntentional Faith.
___________________________
JOIN ME ON "THE JUMP"!
The Jump is a pretty new social media platform without all the algorithms and ads!  I have created a few "Jumps" (or groups) to get started! Click the links below to join the ones you are interested in!
Reading With Sheri | Intentional Health With Sheri | Homeschooling With Sheri | Home Business With Sheri

ARE YOU CONCERNED ABOUT MEDICAL FREEDOM?
Our freedoms are being threatened all across this country and across the whole world. Vaccine mandate laws are being pushed through that take away the rights of parents to choose the health care of their children. If you want to research this issue, I encourage you to check out this resource page. I also want to offer you this Vaccine Hesitancy Review document (PDF file) that does a good job of summarizing the issues: Vaccine Hesitancy Review.pdf
CHECK OUT MY FREE EMAIL SERIES!
Head on over to my site, scroll down to the "Free Email Series" section to sign up for one of my free email series on the following topics: Trim Healthy Mama Tips & Encouragement; Quiet Time Series (1 Corinthians, 2 Corinthians, Galatians, Ephesians, Philippians, James); How to Get a Cleaning Schedule in Place; How to Set Up Your Homeschool Schedule; How to Plan a Month of Menus
EARN MONEY FROM HOME!
Want to earn a little extra income by recommending our products? Click here for details on our affiliate program!
Do you love the Earthley products? You can become an affiliate and earn a little money by sharing these amazing products with others!
---
Connect with me:
My Website | Podcast
Pinterest | Twitter | Instagram
Join me on The Jump:
Reading With Sheri | Intentional Health With Sheri
Homeschooling With Sheri | Home Business With Sheri

This email contains affiliate links. See our full Disclosure Policy and Privacy Policy.